Mosquito Control Services in Washington County, WI
Our mosquito control lawn treatment service is beneficial for residential and commercial customers. Our specialists will inspect your lawn and landscape to identify the places they breed and how to control them. Depending on the severity, multiple applications may be required. Don't let mosquitos ruin your outdoor fun, hire Turf Tenders Inc. for effective, affordable mosquito control and lawn care services to reclaim your landscape against mosquitos today!
Mosquito Control Benefits
Creates a more enjoyable yard for family and friends
Protects from bites and mosquito-borne diseases
Our professionals will target the places mosquitos breed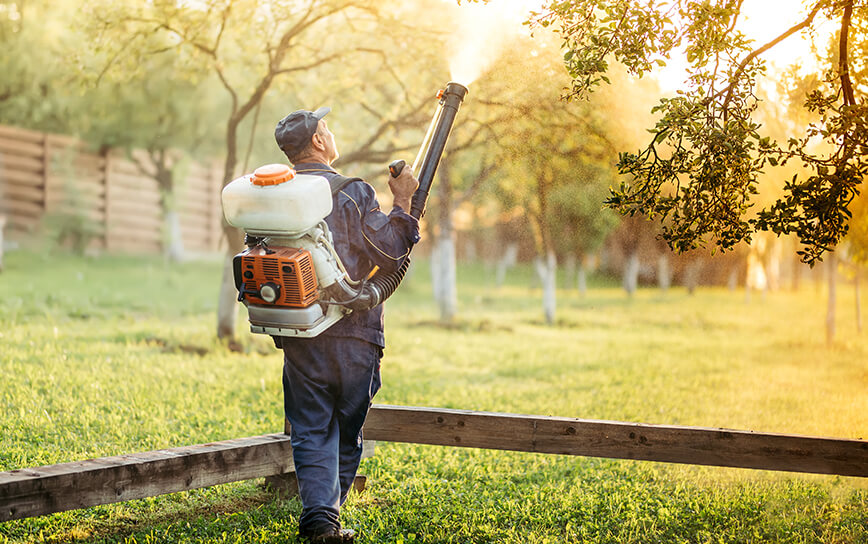 Mosquito Lawn & Yard Treatment Services
Many Washington County residents rely on Turf Tenders' reliable mosquito yard treatment services. Our team will start by doing a comprehensive inspection of your property, followed by applying mosquito treatment where needed. Mosquito control services from Turf Tenders will rid your backyard of mosquitos and make summer evening get-togethers more enjoyable.
Contact us today and reclaim your outdoor spaces from these pesky pests.
Home Remedies for Mosquito Repellent
If you're looking for at-home mosquito repellent methods for your Washington County property, there is a variety of methods to choose from.
Remove still-standing water: Extract water from containers, buckets, pool covers, etc. This will decrease the chance of mosquito reproduction in your yard, as they like to reproduce in shallow bodies of water.
Mosquito Repellent: While not 100% effective, repellent is one of the more common methods of mosquito control as it is quick and easy to administer.
Wear long-sleeved clothing: Mosquitoes can still bite through some thin-sleeved clothes, however, the longer sleeve makes it more difficult for them to bite you.
Lavender Flowers: Crushed lavender flowers create a scent that repels mosquitoes.
Why Choose a Professional Mosquito Control Company?
While publicly available and simple at-home methods can reduce the risk of getting bit, if you need to control a large infestation of mosquitoes, you must utilize the services of a mosquito control company.
Mosquito control companies provide lawn and yard treatment services that you cannot do on your own. With professional-grade equipment and precise inspections, regular treatments from experts can significantly reduce the mosquito population, protecting you and your family from annoying bites and the risk of mosquito-borne diseases.
Benefits of Using Turf Tenders Affordable Mosquito Spraying Services
Although a few mosquitos aren't much of a threat, a large population can be concerning. Due to their frequent travel, mosquitoes can spread diseases from one another very easily. This can lead to the spread of certain illnesses to humans as mosquito bites are a frequent occurrence to many people. Even if a mosquito doesn't carry an illness, a mere mosquito bite could pose a threat to many, as it can cause allergic reactions and sometimes lead to infections if left untreated.
We understand the importance of affordability and strive to deliver cost-effective solutions, giving you peace of mind and a mosquito-free environment without breaking the bank. Whether it's for your residential or commercial property, our affordable mosquito spraying services are designed to fit your needs and provide long-lasting protection against these irritating insects.
Mosquito Control Services in Southeast Wisconsin
Turf Tenders is proud to provide top-quality mosquito control services in the cities of Hubertus, Ackerville, Jackson, Menomonee Falls, Lannon, Colgate, Kirchhayn, Germantown, Granville, Mequon, and more!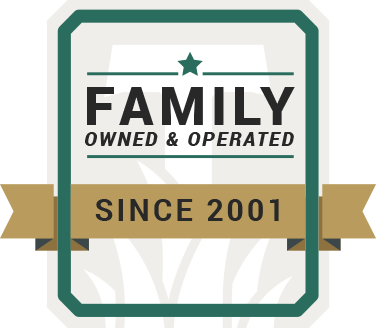 We draw clients from:
Washington County, Ozaukee County,
West Bend, Hartford & Sheboygan Wisconsin.
If you're nearby and your community is
not listed, contact us today!