Lawn Care Service in Eastern Wisconsin
Picture-Perfect Lawns With Affordable Pricing
Our commercial and residential lawn care services are perfect for property owners, facility managers, and business owners. When family and friends first arrive to your property, their first impression will begin with your landscape. Maintain a healthy and green lawn by contacting a lawn maintenance expert at Turf Tenders Inc.
Contact Us
Our lawn services include:
Dethatching & Aeration

Weed Control

Lawn Mowing
Lawn Fertilization

Mulching

Mosquito Control
Fall/Spring Cleanup

Residential Lawn Maintenance

Commercial Lawn Maintenance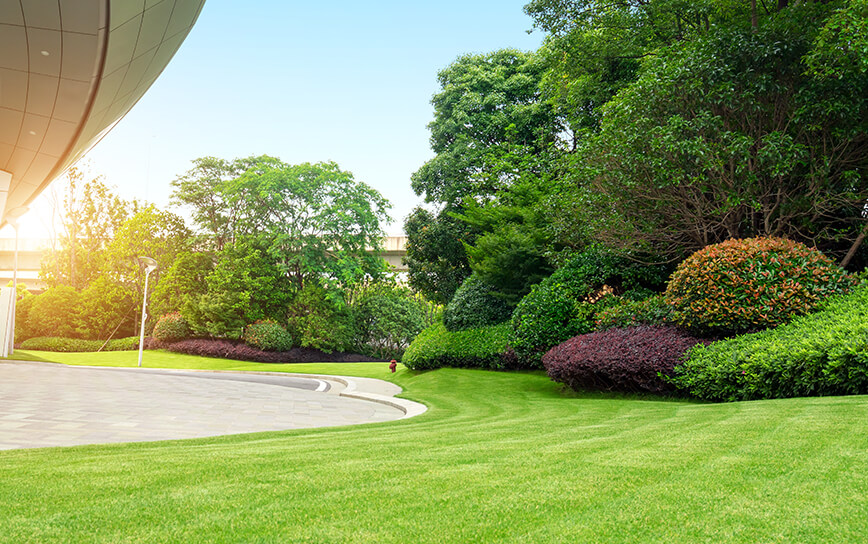 Service Descriptions
Dethatching & Aeration
At Turf Tenders, we specialize in rejuvenating your lawn through our comprehensive dethatching and aeration services, designed to breathe new life into your turf. Our technicians remove thatch buildup, allowing for enhanced nutrient absorption and root growth. Simultaneously, our core aeration process creates vital pathways for air, water, and nutrients to reach the soil, promoting microbial activity and overall soil health. The transformative synergy of dethatching and aeration from Turf Tenders allows you to enjoy a lush, verdant landscape that thrives from the roots up.
Weed Control
Our weed control services effectively target and eradicate invasive plant species, ensuring a pristine and flourishing lawn. Our professionals employ a tailored approach, utilizing pre-emergent and post-emergent herbicides to prevent weed germination and eliminate existing growth without harming your vegetation. With attention to weed life cycles, we implement integrated pest management techniques. Trust Turf Tenders to provide a weed-free oasis, where your landscape can thrive unhindered by unwanted weed growth.
Lawn Mowing
We take lawn maintenance to the next level with our precision-focused lawn mowing services. Our crew employs state-of-the-art rotary and reel mowers to achieve the ideal grass height, ensuring a uniform cut across your entire expanse. By implementing strategic patterns, such as striping or alternating directions, we turn your lawn into a visually appealing canvas. Turf Tenders guarantees a lush and velvety landscape that stands as a testament to our unwavering commitment to the artistry of lawn care.
Lawn Fertilization
Embark on a journey to lush vitality with Turf Tenders' premier lawn fertilization services, where we orchestrate the likes of nitrogen, phosphorus, and potassium to stage a vibrant spectacle of green. Our treatments feature cutting-edge bio-stimulants that liven soil microbial communities, unlocking bound nutrients for your lawn's benefit. Let Turf Tenders nurture your grass into a thriving masterpiece.
Mulching
At Turf Tenders, our mulching services envelop your landscape in a protective embrace, where wood chips and leaf compost combine to create a harmonious temperature-regulating blanket for your plantings. Our technicians create defined rings around trees and shrubs to deter weed competition and encourage root development. Let us orchestrate a sustainable performance where your outdoor canvas thrives under nature's nurturing curtain.
Mosquito Control
Turf Tenders proudly offers comprehensive mosquito control services, employing a multi-faceted approach to create a shield against these pesky pests. Our technicians identify breeding sites and implement targeted treatments to halt mosquito reproduction at the source. Utilizing larvicides and environmentally-friendly sprays, we create a barrier that significantly reduces adult mosquito populations, allowing you to reclaim your outdoor spaces. Experience the tranquility of a mosquito-free haven as Turf Tenders safeguards your surroundings, ensuring your comfort and peace of mind year-round.
Fall/Spring Cleanup
We understand the transformative power of seasonal transitions. That is why our Fall and Spring cleanup services are tailored to breathe new life into your outdoor spaces. As the leaves begin to fall or the blossoms signal the arrival of spring, our team clears away debris, prunes overgrown foliage, and preps your landscape for the upcoming season. We ensure that every corner of your property is immaculately groomed, promoting healthier growth and a visually appealing environment. Utilize our services to curate the perfect canvas for nature's beauty to flourish throughout the year.
Residential Lawn Maintenance
Turf Tenders takes pride in offering top-tier residential lawn maintenance services that transform ordinary yards into vibrant outdoor sanctuaries. Our team combines years of expertise with a passion for nurturing lush, well-manicured lawns. From regular mowing and edging to fertilization and weed control, we employ a holistic approach to ensure your lawn remains healthy throughout the seasons. We are committed to crafting a picturesque landscape that becomes an extension of your home's beauty and comfort.
Commercial Lawn Maintenance
Turf Tenders proudly extends its expertise in commercial lawn maintenance services, catering to businesses that understand the importance of a pristine outdoor environment. Our team is well-versed in the unique demands of commercial landscapes, offering a comprehensive suite of services that includes everything from routine mowing and irrigation management to tailored fertilization and pest control solutions. We recognize that your business's exterior is a reflection of its professionalism, and we work diligently to ensure that every blade of grass is impeccable. With Turf Tenders as your partner, your commercial property will radiate an inviting charm that leaves a lasting impression on clients and visitors alike.
Wisconsin Lawn Care Services
Turf Tenders proudly provides lawn care services in the cities of Hubertus, Ackerville, Jackson, Menomonee Falls, Lannon, Colgate, Kirchhayn, Germantown, Granville, Mequon, and more.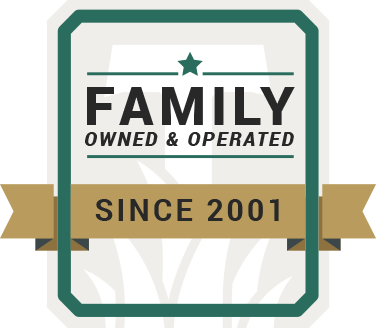 We draw clients from:
Washington County, Ozaukee County,
West Bend, Hartford & Sheboygan Wisconsin.
If you're nearby and your community is
not listed, contact us today!