Cedar Grove, Wisconsin
Premium Lawn Maintenance at an Affordable Price
At Turf Tenders, we take pride in delivering exceptional landscaping services for both residential and commercial properties in Cedar Grove. In Cedar Grove, we're the trusted choice for homeowners seeking to transform their outdoor dreams into reality, crafting magnificent gardens, fashionable hardscapes, serene water features and flawlessly manicured lawns. For businesses, Turf Tenders is the go-to partner in creating inviting, impeccably managed outdoor areas that mirror their brand identity. Whatever your landscaping requirements may be, our team of skilled professionals specializes in the art of designing, installing and upkeeping outdoor spaces that enhance their aesthetic charm. Contact us today for a complimentary landscaping estimate in Cedar Grove.
Available Cedar Grove Landscaping Services
Finish Grading
Lawn Installation and Renovation
Retaining Walls
Drainage Issues
Mulch Installation
Tree and Shrub Installation
Erosion Control
Decorative Stone Additions
Contact Us
Yard Grading Services
Located near Cedar Grove, WI, Turf Tenders offers professional yard grading services to ensure your landscape in Cedar Grove is level and properly sloped, preventing issues like water pooling and runoff. Our expert team utilizes top-of-the-line equipment to create a smooth and even terrain.
New Lawn Installation
Transform your Cedar Grove property with a lush lawn through Turf Tenders' new lawn installation service. We specialize in selecting the most suitable grass varieties for your specific soil and climate, delivering you a vibrant and healthy lawn that enhances your home's curb appeal.
Exquisite Retaining Walls Crafted to Perfection
Place your trust in Turf Tenders near Cedar Grove for the design and construction of visually stunning retaining walls that not only fulfill their practical purpose but also elevate the overall aesthetics of your landscape. Our meticulous attention to detail ensures flawless installation, adding both beauty and functionality to your outdoor space.
Drainage Solutions for Cedar Grove Properties
Turf Tenders tackles common drainage issues in Cedar Grove with precision and expertise, offering effective solutions to redirect water away from your property. Our solutions combat erosion and water damage while preserving the integrity of your landscape.
Mulch Installation
Enhance the health and appearance of your Cedar Grove garden with Turf Tenders' mulch installation service. Our skilled professionals apply mulch to your flower beds and landscaping, promoting moisture retention, weed control and an attractive, well-maintained appearance.
Tree & Shrub Additions
Turf Tenders assists Cedar Grove homeowners in enhancing their landscapes by carefully selecting and adding trees and shrubs. We provide expert guidance on plant selection, proper planting techniques, and ongoing care to ensure your green additions thrive in the local climate.
Erosion Management
Cedar Grove's climate can pose erosion challenges, but Turf Tenders has effective solutions. We address erosion issues and implement strategies such as erosion control blankets, retaining walls and proper grading to protect your landscape and prevent further soil erosion.
Stone Additions
Turf Tenders can elevate the visual appeal of your Cedar Grove property by incorporating stone features such as pathways, patios or decorative rock installations. Our skilled team ensures that these stone additions seamlessly blend with your landscape, creating a breathtaking outdoor environment.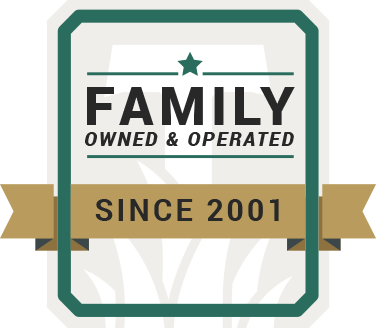 We draw clients from:
Washington County, Ozaukee County,
West Bend, Hartford & Sheboygan Wisconsin.
If you're nearby and your community is
not listed, contact us today!